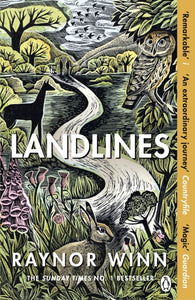 New Paperback
Raynor and Moth walk to live . . .

Raynor knows that her husband Moth's health is declining, getting worse by the day. She knows of only one cure: the healing power of walking. Embarking on a journey across the Cape Wrath Trail, over 200 miles of gruelling terrain through Scotland's remotest mountains and lochs, Raynor and Moth look to an uncertain future.

Fearing that miracles don't often repeat themselves. But for all the physical struggle, there is healing. And so when their journey ends, they do what they know best: they keep walking.

. . Their journey began in fear. But can it end in hope? From the glens of Scotland to the familiar shores of the South West Coast Path, this is the inspiring story of a thousand-mile journey and love letter to our land.