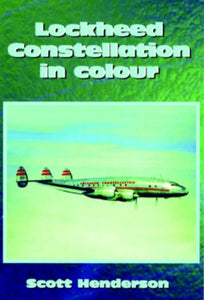 New Hardback
In 1939 Howard Hughes, the famous playboy, record breaking pilot, film producer and industrialist ordered a radical new design of four piston-engined aircraft from the Lockheed Aircraft Company for the use of his US airline Transcontinental & Western Air, later to become Trans World Airways. He requested that the planes could fly coast to coast of the USA non-stop. This revolutionary design, later to be known as the Constellation, could fly faster and at higher altitude than any comparable aircraft of its day.

Eventually a total of 856 aircraft saw service with the world's airlines and military air arms. This book is the first full-colour publication ever produced on the Constellation, illustrating 95% of the liveries carried by the aircraft in service, covering the prototype XC69, through L-049, L-649/749,L-1049 Super Constellation to the L-1649 Starliner, in a unique format of two photos per page with a comprehensive caption outlining the history of each particular aircraft described. The publication also contains a useful index of airlines that operated the aircraft, throughout its service history.

About the AuthorScott Henderson was instrumental in the formation of Scoval Publishing in 1998 and has written four titles for the company to date; Silent Swift Superb: The Story of the Vickers VC10 from the Aircraft of Distinction Series and also, The Boeing 737-200 and Boeing 747-100/200 from the InCamera Series.