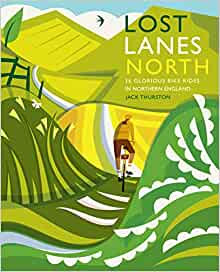 New Non Fiction Paperback
Jack Thurston, best-selling author of the Lost Lanes series and presenter of the Bike Show, takes you on a freewheeling tour of the lost lanes and forgotten byways of Northern England - Yorkshire, Cumbria, Durham, Northumberland and Lancashire. Including beautiful photography, this is the perfect gift for the armchair traveller and cycling adventurer. With downloadable GPX and route guides, and detailed maps, it is highly practical too.

Rides graded from easy to challenging, with best pubs and tea stops, wild swims, finest viewpoints and accommodation too.