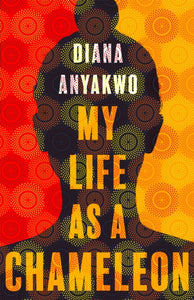 New Paperback
Lily is a sixteen-year-old living in Manchester. It is nearly five years since her father's death, and she is soon to return to her birthplace in Nigeria to reunite with her mother and siblings for the anniversary.

As cold rain thunders on the streets of Moss Side she looks back over her young life and wonders . . .

how did she get here? As a young girl in Lagos, Lily is the baby of her large family. The daughter of a Nigerian father and Irish mother, she lives in a dual reality: one where moments of bright colour and tenderness exist alongside a sense of danger just beneath the surface of her apparently idyllic life. This is a tension that nobody dares speak out loud and it teaches Lily an early lesson: always blend in, always play the right part.

But the truth cannot stay hidden forever. Things in Lagos itself, and within her family, soon reach breaking point. As her city and her family implode into chaos around her, and at school her skin colour marks her out from the crowd, Lily struggles to know how to blend in.

And when her mother sends her away to school in England, Lily's sense of identity is challenged in even more painful ways. My Life as a Chameleon is a powerful story of resilience and belonging, about family secrets and how they can destroy even the deepest bonds. It is a story about finding your place in the world and realising you deserve to be there.