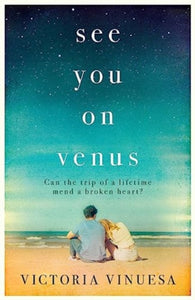 New Paperback
The runaway romance now a major motion picture starring Virginia Gardner and Alex Aiono! Two teens embark on a journey to Spain to discover the meaning of love, death and everything in between in this star-crossed love story perfect for fans of The Fault in our Stars, Five Feet Apart and All the Bright Places. Mia has had a heart condition her whole life. She's not afraid of dying but something has always stopped her from her biggest fear: tracking down her biological mother in Spain .

. . until now.

Kyle has always been the life of the party . . .

that was until the car accident that killed his best friend. Now he's willing to do just about anything to escape his reality. After a twist of fate, Mia and Kyle meet and make the decision to travel to Spain together for a once-in-a-lifetime road trip.

But what starts as a hunt for Mia's mother soon turns into a whirlwind summer romance. Did the universe bind them together to change how they feel about love and death forever?