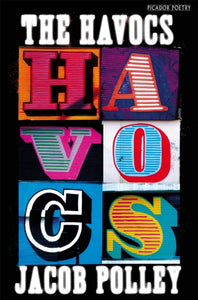 New SIGNED Paperback
Little Gods established Jacob Polley as one of the leading talents of the younger generation; his third collection sees him extend that gift in often wholly unexpected directions. As before, Polley's work is often unashamedly lyric, and displays a virtuosic range of form and address. However, the light has changed in The Havocs: these poems are often imbued with the weird, uncanny and otherworldly, drawing on the folkloric and mythic traditions of north Britain - as well as forms from older English traditions, including riddles and cautionary tales.

However oblique his strategies, Polley's work remains fixed on our most central concerns: our losses of faith, our working lives, our irrational fears and our loves. The Havocs charts a daring new turn in the work of one of our finest English poets.