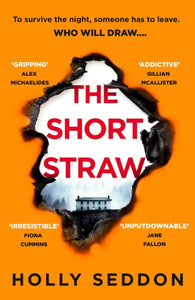 New Hardback with SIGNED bookplate
Three troubled sisters find themselves lost in a storm at night, and seek safety at Moirthwaite Manor, where their mother once worked. They are shocked to find the isolated mansion that loomed so large through their childhoods has long been abandoned. Drawing straws to decide who should get help, one sister heads back into the darkness.

With the siblings separated, the deadly secrets hidden in the house finally make themselves known and we learn the unspeakable truth that will tear the family apart.