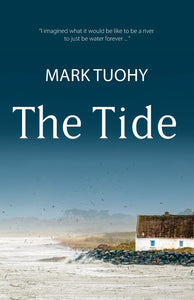 New Paperback 
When Michael jumps into the Thames it is only the beginning of his story. He is about to embark on an journey that will take him from London to the west of Ireland. The people he meets and the discoveries he makes along the way will help him turn his life around.
Michael is nineteen and lives with his grandmother Margaret, but when she dies his fragile world falls apart. After a stay in a hostel he sets off or Ireland determined to find Margaret's old house in Connemara. The house is a place he associates with happy childhood holidays before his mother left.
Narrated in Michael's highly individual voice The Tide is the story of a young man making sense of the world, coming back from the brink and embracing life again.