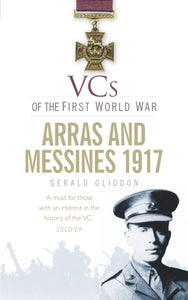 New Paperback
For much of the First World War, the opposing armies on the Western Front were at a stalemate, with an unbroken line of fortified trenches stretching from the Belgian coast to the Swiss border. The Allied objective after the bloody Battle of the Somme drew to a close in November 1916 was to decisively break through the German 'Hindenburg Line' and engage the numerically inferior German forces in a war of movement. The Arras offensive was conceived to achieve this breakthrough and was planned for early 1917 after considerable pressure from the French High Command.

Commonwealth Forces advanced on a broad front between Vimy in the northwest and Bullecourt in the southeast, with the French Army attacking 80km further south in the Aisne area. Initial successes, albeit costly, were followed by a reversion to the previous stalemate and lead to a change of focus, with an assault on the Messines Ridge, near Ypres, beginning in June 1917. By the end of July, on the eve of the Third Battle of Ypres, a total of fifty Victoria Crosses had been awarded, including many troops from the Australian, Canadian and New Zealand Forces.

This includes Captain Robert Greive, who single-handedly silenced two enemy machine-gun nests at Messines, and L/Cpl James Welch, who captured four prisoners with an empty revolver. The courage, determination and sacrifice of their generation should never be forgotten.